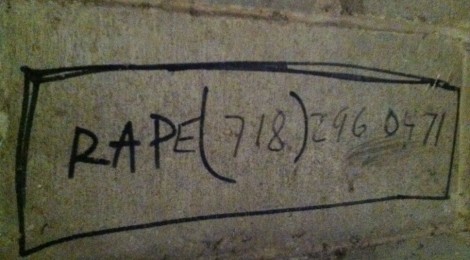 In less than a week, I saw these signs:
This was on our wall at Brooklyn Night Bazaar. I haven't called it yet. I'll close my knees when I get around to it.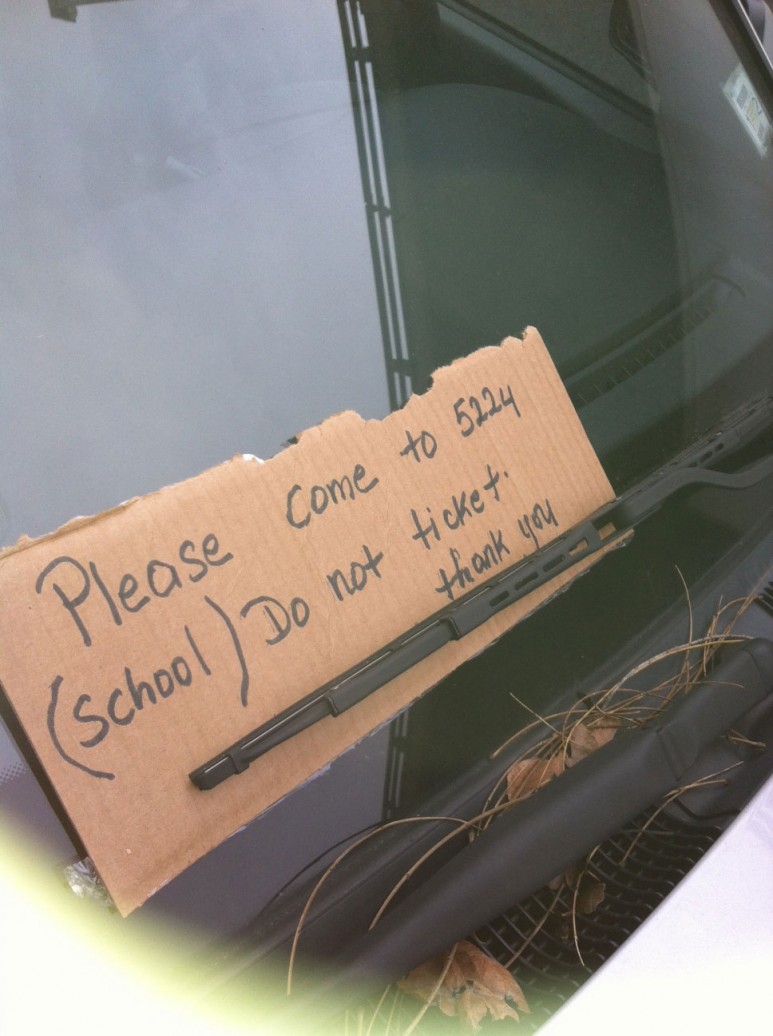 Since this guy demanded & said "Thank you", I'm sure he didn't get a ticket. This was outside my house.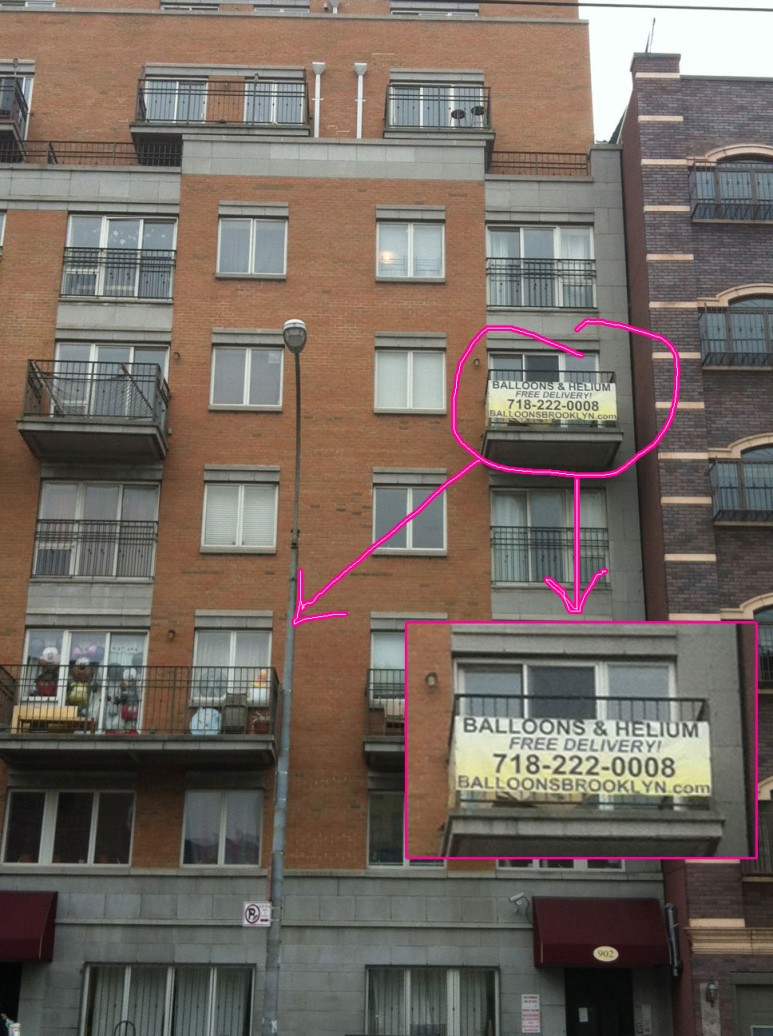 This was across the street from our mechanic in South Williamsburg. The sign for the business of selling balloons & helium is two floors up from the apartment displaying the actual balloons (the Minny Mouse ones, yes). You know, you get the idea, they're selling balloons somewhere in that building, from the balconies.
Merry Christmas and Happy Hannukah.