Here's your chef, Jim McDuffee.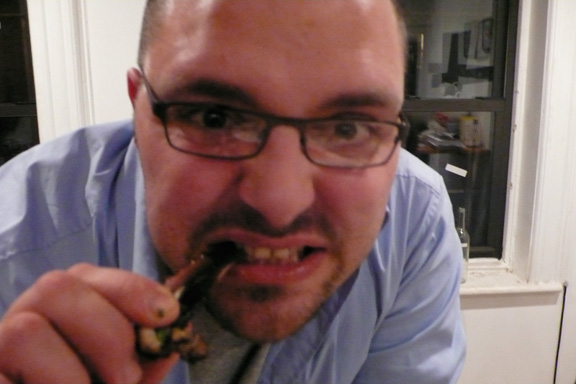 And here's some of his food. This was for an event we did a while ago. (Smoked Pork Belly w/ Apricot Jam & Grilled Peaches, Moroccan Spiced Tuna w/ Red Pepper Relish & Hummus, Spring Vegetable Ceviche)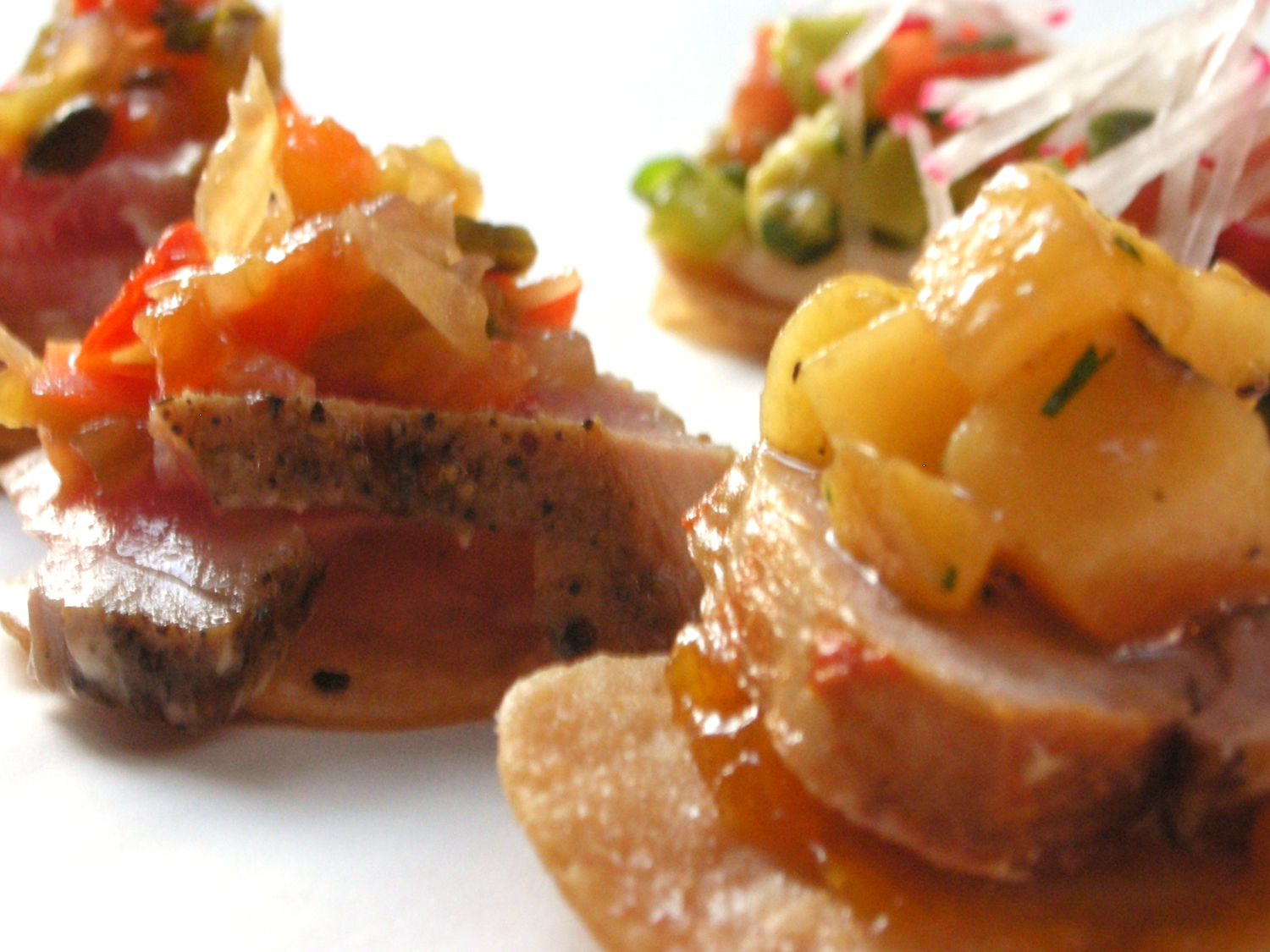 Joseph Leonard will be amazing. Gabriel is also a friend of mine so the two of these guys together makes a powerhouse. I'm telling you, this little corner in the West Village is about to be swept off their feet. Team Swine, we need a meeting! Check out what the Times just said (includes some menu porn).
Congrats! See you next week!