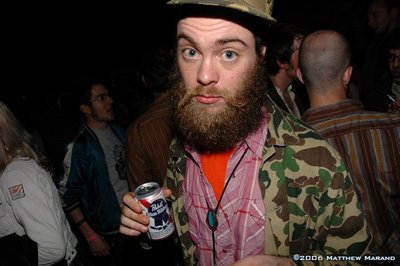 The ad agencies gotcha again! They were trying to make you hipsters fall in love with PBR and YOU FELL FOR IT! HAAAA!!! Now they've upped the price!!! Might as well drink Budweiser, fools. Heh heh.
Note: I know my readers aren't hipsters. You all are certified real people. I know this because you guys buy soap and use it on a daily basis. Also, many of you are good friends of mine and we only drink Bud. If I noticed anyone's pants getting hipster tighter, I'd say something, believe me.
Member this Halloween costume??? I believe this is my fav so far…This was me as an American Apparel model before they sold out and starting using models and paying for retouching. Dov Charney was/is not picky…ass zits, muff, and razor burn were/are a must. I also fashioned some big flapjack titty nipples for this outfit.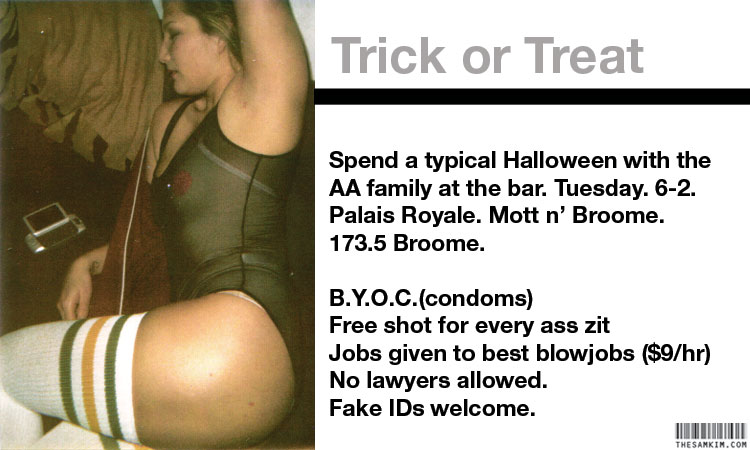 Here's a funny one from a few years ago. Still relevant, folks. I moved out of the 'Burg and as a result, my eyes don't roll as much. They were ready to pop out of my head there…