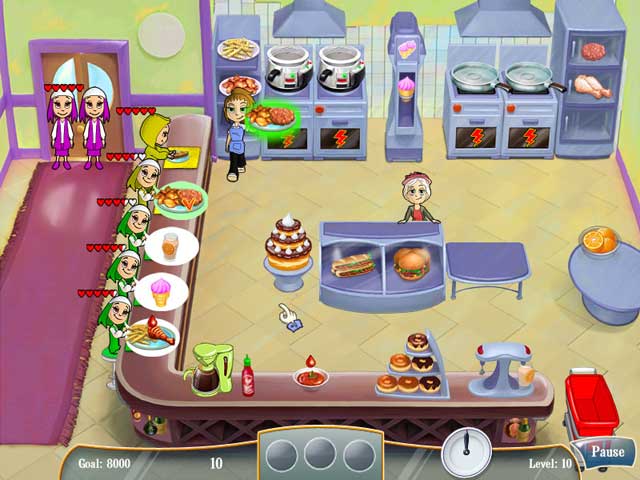 It's called Cooking Dash and it's a super cute iPhone app. I am not a gamer. I don't like exercising my thumbs when I could actually go out into the world and interact with it.
The game is running a diner: seating, serving customers, making them happier with free desserts and coffee and Sriracha; frying and grilling; making smoothies and froyo's. I felt like I was back at The Tavern! Not really, but…
I was playing before bed last night and was killin' it. They called me an expert allll the time! Get it on your iPhone by going to Games/Strategy for $2.99.