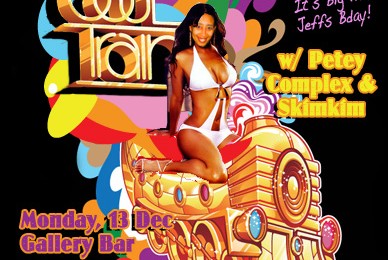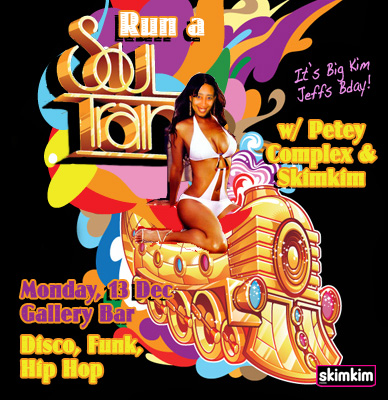 (My flyer skillz are so hard, it's like R Kelly's dick for Aaliyah at 13.)
Disco, Funk, & Hip Hop aaaaaaall night w/ Petey Complex & Skimkim!
It's Big Kim Jeff's Bday, too so this will be Epic. As in, Odysseus clingin to the belly of a sheep to escape the Cyclops, not as in, Wow, that's a good burger.
We're talkin' bring all your dancing fool friends so they can fight to be on TV. We can choreograph some outfits & props for the Soul Train Line.
*Please bring anything with bacon in it as a gift for Kim. Thank you.