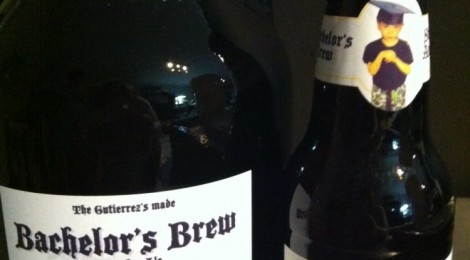 We took the weekend to shimmy down to Richmond to celebrate my cousin, Stewart's, graduation. That part was boring as shit (he agreed), but everything else in between was super fun, as usual. I'm so proud of him but did we need to sit through the 50 kids from Bangalore and Masters of Accounting people??? No.
We got in, hung with my best girl friend down there, Audrey and her doggie, kittie, and snakey. She has a picture of Stiffy the Snake on a dresser which I thought was hilarious since he's in a terrarium not 10 feet away. We went to a graduation party and then skipped over to Sidewalk Café for Greek Nachos and cheap drinks. Every single time I'm in RVA, we stop by Sidewalk for nachos. We just can't get them up here like down in VA. It's like a sick joke to an obsessed nacho fan.
Willie, the best fucking tattoo guy ever, and love of my life (not that way kids, I'm engaged), called us a karaoke cab which had the potential to be really embarrassing and fun but everyone was too drunk to make it happen. I was trying my damnedest, though. The next day, after a yummy breakfast and popsicle session with Josh, we went to graduation and made fun of bunk-ass feet that apparently are all the rage with the girls in RVA. We went to a new japanese steakhouse with the fam and got horrible service and again, made fun of some dumb girls who were underdressed for their prom. I mean, when we were going to prom, we had hair done, nails did, make-up done. We went OUT. These girls looked like they had just got home from getting Pinkberry. Like, no biggie. We stopped by my aunt Bridget's Highland Dancing Studio, Thistle & Shamrock, to check out the new construction and kilts for Ricardo's groomsmen. He was giddy.
We met more cousins and friends out at Bellytimber, where we consumed more alcohol and plotted to do silly shit to people we hate, in jest, of course. We were heading out the next day, stopped to get some vittles at the new spot downtown, Station 2 where we had green bean fries, beer cheese potato nachos, and bacon wrapped pimento cheese stuffed jalapenos. And grilled wings, but those weren't very memorable. After hitting the road for a couple hours, I was forced to become personally acquainted with the bathrooms of a Barnes & Noble and Bojangles somewhere in Maryland. The drama continued and we had to get a hotel for the night. Who does this? Who has such bad stomach problems that they can't fucking drive??? I had to cancel a freelance gig for the next two days. WTF.
Anyways, we finally made it home and I'm happy to say that Stewart is a proud graduate of a 4 year college (or was that 6?) and owner of his very own home brew called "Bachelor's Brew". We made it a few weeks ago and it should be delicious in another couple. It's a red ale and has the cutest labels, courtesy of me. I used a pic of Stewart when he was little wearing Teenage Mutant Ninja pajama pants and cowboy boots he never took off, leaning on a BB gun and put a graduation cap on him. So cute.
I love you, Everyone. And thank you for all your love and support, especially through this quicksand of bullshit (you know what I'm talking about). We'll survive.
This spot was running all night in our hotel. We city folks just don't get it.