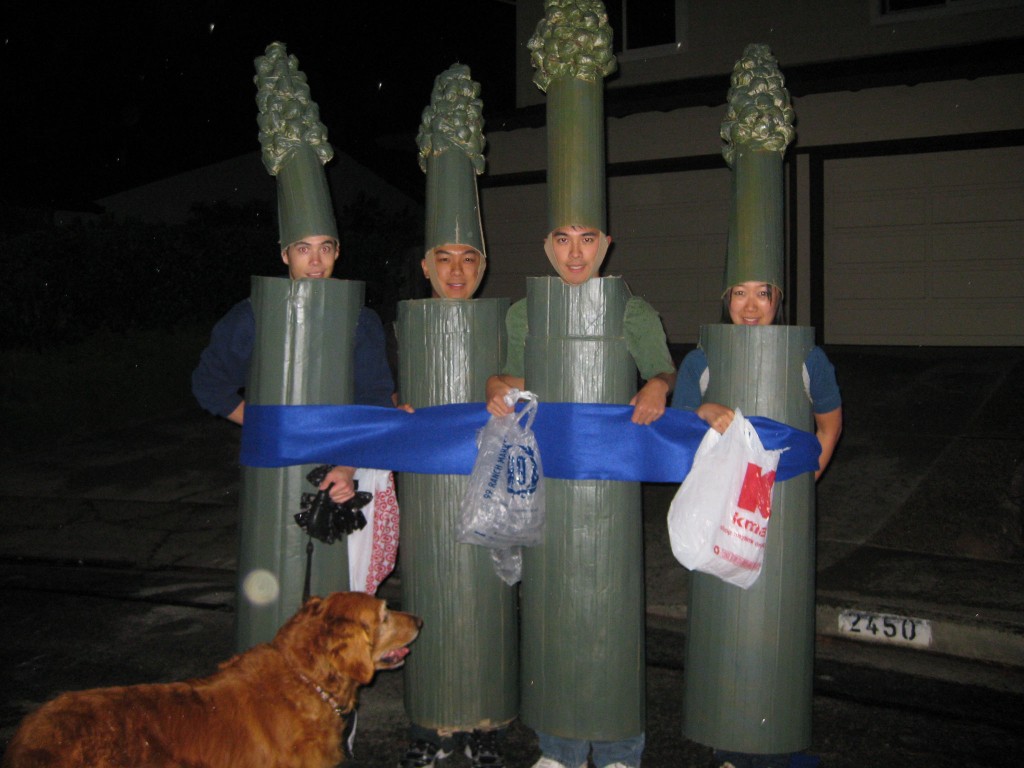 Why do asians always have to roll deep? Hello!? Branch out and do something with other colors. I always yell at one of my korean cousins for hangin' with the yellow too much. I mean, really, he does not socialize with anything but chinese, vietnamese, japanese, filipino, and of course, korean. I don't think it's healthy but maybe it's because I'm a mutt and never around the same group of people all the time. I'm a social floater.
These people were committed–they were a bunch of asparagus for Halloween and ultimately, spent a shitload of time on these costumes. And, they tied themselves together. COMMITTED, I say. Also, what did they feed that dog that they all need baggies???
Note: Maggie, even if you wanted to, you couldn't go with them…unless you had them make you a spear suit and accompanying hat. And you also wanted to pick up this dog's shit.