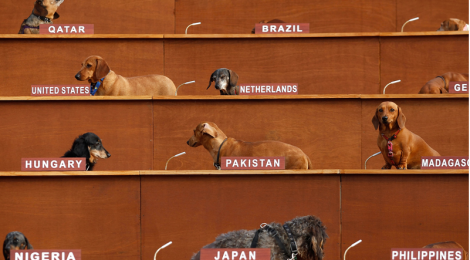 Listen, working in the bar/resto industry my whole life, I've had to deal with some dumbfucks. In some cases, it doesn't matter, the dumbfuck will win bc of the obsolete adage, "The customer is always right." Guess what,
NO THEY FUCKING AREN'T.
I have my own company. I choose to deal with customers/clients in my own way. I'm a smart bitch. If you don't like something we do, for whatever reason, I'll listen. When you step over the line and start insulting the brand or the people I hire, you're getting a free ticket to "I Feel Like Shit For Saying That". I'll make you feel real stupid. If you just don't like kimchi or our kimchi, cool! Everyone's entitled to their opinions, and please, express them! It's okay if there's too much garlic in the Asian Green Goddess for you. I am down with that. But if you go on a twitter rant saying @skimkim failed, well, you're a fucking idiot. Learn how to use social media, peon.
Here's a company who knows how to deal with dumbfucks. I appreciate a company who can laugh at stuff like this and ultimately, make it work for them.

EMBED-Angry Voicemail From Customer – Watch more free videos
Note: I'd link to this one bitch's twitter who whined about us–you know, quietly blow her up, but I can't find it anymore. I was nice but put her on the backburner for a reaming at a later date. Now the date has arrived and I can't even remember her name. HA.