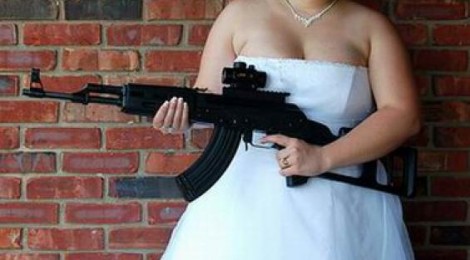 Girls at the age of 4 scream and whine for dress-up outfits that mimic a glamorous "night to remember". I know girls who have binders full of magazine cutouts, or their "Wedding Book". Some girls know exactly what they want every fucking detail to look like. Releasing doves or butterflies, the kind of buttons on the backseam of their strapless dress, the aroma of the candles in the bridesmaids dressing room, the flower and height of the centerpieces…
For women who have been dreaming of this day since they realized they were girls, I don't want to be part of it. Here's the bottomline: if something goes wrong, it is always the caterers fault, even if it isn't. Since the caterers often have so much to do with the production, we are often the scapegoat. We're there, might as well blame us. If the flowers arrive dead, it's our fault; if the candles are too blue, it's our fault; if a chair breaks, it's our fault.
This is why every vendor bumps up prices 500%. If something goes wrong, at least they got paid! This is a marriage party. It should only be happening ONCE IN A LIFETIME, though this isn't really true anymore. If something goes wrong during a one time she-bang, I don't want that shit on my head.
I have the best food, best service, best vendors anywhere. I know how to make this stuff shine. But I don't want the added stress of this being the one thing this girl has been dreaming of since she was 5 down to the most intricate of details. We'd kill it, but people get irrational and emotional with stress…
BLESS THE SOULS OF THE CATERERS THAT DO THIS. I LOVE AND RESPECT YOU. I'll send all my referrals on to you!
On random note: This is what's going on with Obama. Everyone's blaming him for not fixing the economy. Because he's around, he has SOMETHING to do with this party, it's his fault. JESUS CHRIST. Let the man do his fucking job! He's holding up awesome if you ask me. He fights the Good Ol' Boys everyday who wake up every morning and do thumbpresses, practicing for Obama and the Dems at 5am. They sleeptalk "No no no no no no no no no". So give him a break. He didn't make the cake.